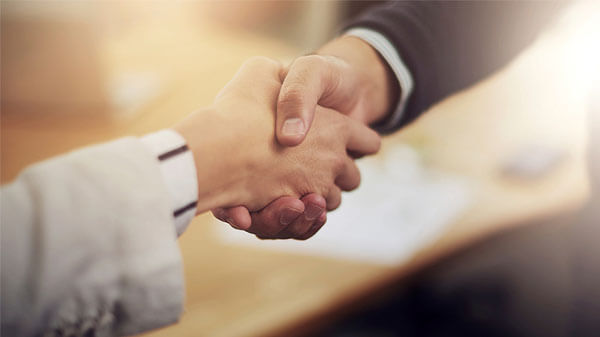 CHD Expert North America and FRANdata Announce Partnership to integrate FRANdata's franchise operator data into CHD Expert's Easy2FIND platform
This integration will link both individual and multi unit restaurant franchise owners with the chain locations they own, giving industry suppliers end-to-end visibility and access to 90,000 Franchisees nation wide. 
(Chicago, IL – March 15, 2017) – CHD Expert, a global leader in aggregating, analyzing, and managing foodservice data, and FRANdata, a top research and advisory firm that tracks all franchising activity in the US and Australia; announce a new strategic partnership that will benefit foodservice industry suppliers who focus on selling into restaurant national accounts within the US market.
This data integration will be immediately available within Easy2FIND, CHD Expert's foodservice database query tool. Chain restaurant location profiles within Easy2FIND will now include FRANdata intelligence that identifies the owner of each individual location and other specific franchisee information.
"For years our customers have inquired about our ability to provide franchise restaurant owner data, and we now have this information", said Catherine Kearns, General Manager of CHD Expert. "Our customers can now see the entire restaurant landscape including who owns each restaurant location in our nations largest or regional chains, be it corporate or franchisee owned. This type of insight and actionable intelligence is a game changer for suppliers and distributors who sell to chain restaurant operators."
Available for approximately 135,000 locations with 90,000 Franchisees and 550 restaurant brands, E2F users will now see if a chain restaurant is owned by the Corporate Headquarters, a Multi Concept Operator, or a Franchisee who owns one or multiple units.  Contact information is also available for over 58,000 Franchisees and their owned locations.
"This strategic partnership merges the capabilities of a premier provider of food service industry information, with an unprecedented knowledge of franchising" said Edith Wiseman, President of FRANdata. "The result is an incredibly powerful, one-of-a-kind resource for people and companies who want to target the food industry."
This information is available for both full service restaurant chains and limited service restaurant chains across all segments from Fine Dining, to Quick Service.
For businesses looking to demo Easy2FIND and experience how FRANdata integrates into the platform, please email cathy@chd-expert.com
About CHD Expert:  Data Ingredients. Growth Served. For over 20 years, CHD Expert has collected, analyzed, and managed foodservice and hospitality data to help businesses win in this fragmented and fast-moving industry. Our comprehensive and segmented data allows us to adapt our local and global insights to our clients' objectives. From ideas to execution, we deliver actionable solutions that drive business growth. To learn more, please visit chd-expert.com
About FRANdata: FRANdata is the leading independent research and advisory company that focuses solely on tracking and analyzing franchise companies and their performance. Leveraging the largest database of franchise information in the world, FRANdata provides their clients with the most comprehensive and in-depth analysis of franchise businesses and their corresponding industries' available. FRANdata is proud to be a strategic partner of the International Franchise Association (IFA) and continues to provide business intelligence tools to both franchisors and companies who want to supply goods or services to the franchise market. FRANdata is often cited as an expert in such leading media as The New York Times, The Wall Street Journal and Forbes. Additional information is available on the company's website.
Contact:
Brandon Gerson
CHD-Expert.com
bgerson@CHD-Expert.com
(702) 580-3493
Meme Moy
FRANdata.com
mmoy@www.frandata.com
(703) 740-4709