FRANdata is here for Franchising
Making sense of the impact of the unfolding pandemic.
Helping our Clients Manage, Respond, and Prepare for the Impact of the Pandemic
Franchisors
FRANdata remains committed to responding to the needs of our franchisor clients. We are ready to help with understanding where an industry is headed, what regions in the US will be hardest hit (and when) and how franchisors can support their franchisees with access to relief aid. We help support our clients with timely solutions:
Lenders
Uncertainty does not mean accepting risks. At FRANdata we are leveraging more than 30 years experience with analyzing the franchise environment to understand how the current pandemic will affect the performance of each brand in a lender's franchise portfolio. There will be franchises that win and those who will be crushed by the economic weight of the pandemic. Now is the time to test the bench strength of your portfolio and avoid costly surprises.
Suppliers
Now more than ever it is important to understand how franchising is being impacted in order to plan your marketing and sales accordingly, the world has changed for now but that does not mean that there is no opportunity to explore.  If you are selling into franchising, We can tell you who could be buying your solution right now and who would be next in line as they emerge from the pandemic ready to grow. Franchise systems have a support network not available to independent businesses, so they are more likely to weather this storm and react to the changing landscape. They need your services to succeed.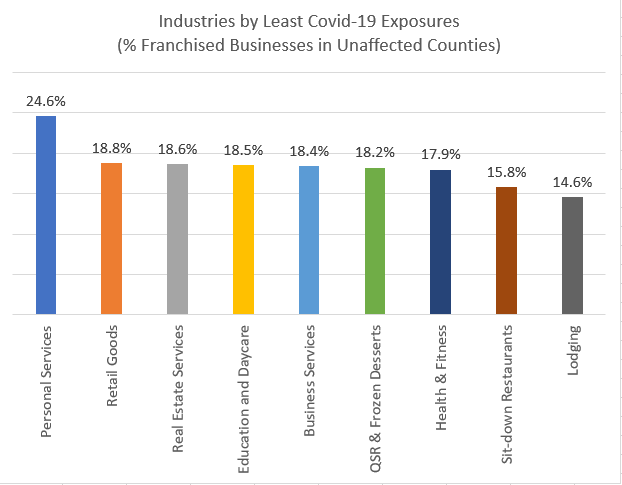 Source: FRANdata
COVID-19's Impact to Franchising
The rapid spread of the COVID-19 pandemic has dramatically and adversely effected nearly every aspect of American life, especially small business. Franchising, which employs hundreds of thousands of people, is in danger of collapse as the economy grinds to halt.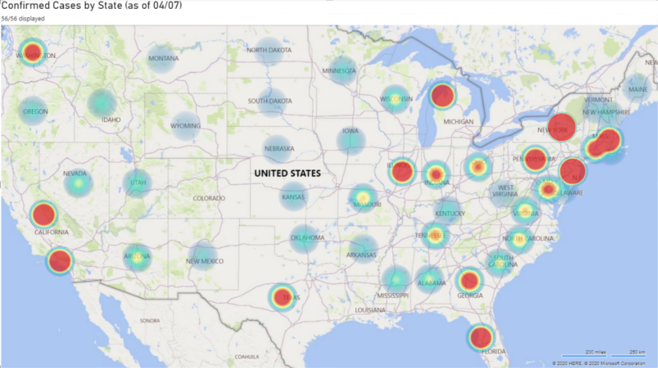 Currently
21% of franchise systems have 100% of their units in counties with COVID-19 exposure.
Another 70% of franchise systems have at least half of their units in counties with COVID-19 exposure.
Upcoming Months
Upwards of 30,000 franchisees may permanently close their businesses in the next 45 days without government intervention, causing approximately 330,000 job losses. With immediate government intervention (such as an extensive relief bill) at least two thirds are likely to survive this crisis, saving over 200,000 jobs or more.
Reports and Resources
Franchise Business Impact of COVID-19: Forecasting and Planning for Recovery
FRANdata CEO, Darrell Johnson, speaks with Paul Rocchio from the IFA about the latest insights about the ongoing COVID-19 pandemic.