IFA 2022 Annual Convention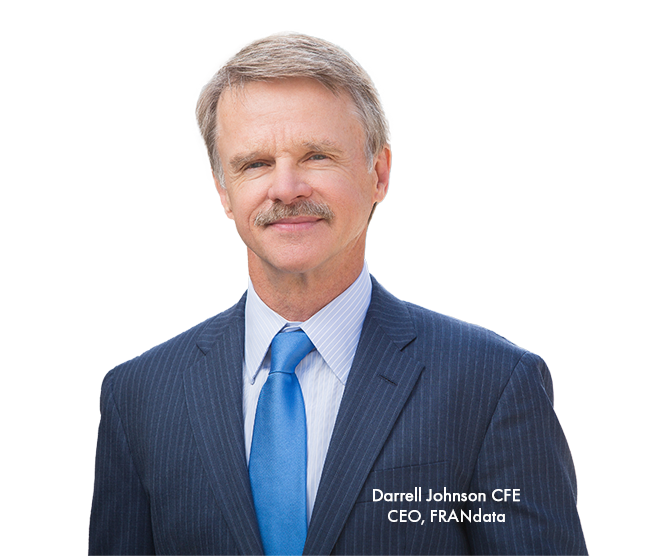 Labor Issues Summit: Challenges & Opportunities for Franchising February 27, 2022 1:45-3:30pm Industry/Trends Track
Panel 1: Federal/State/Local Issues
As America recovers from the COVID-19 pandemic, franchising faces new proposals to enact sectoral bargaining, independent contractor and joint employer liability regimes in Washington, state legislatures and the courts – all while franchise businesses continue to navigate a nationwide labor shortage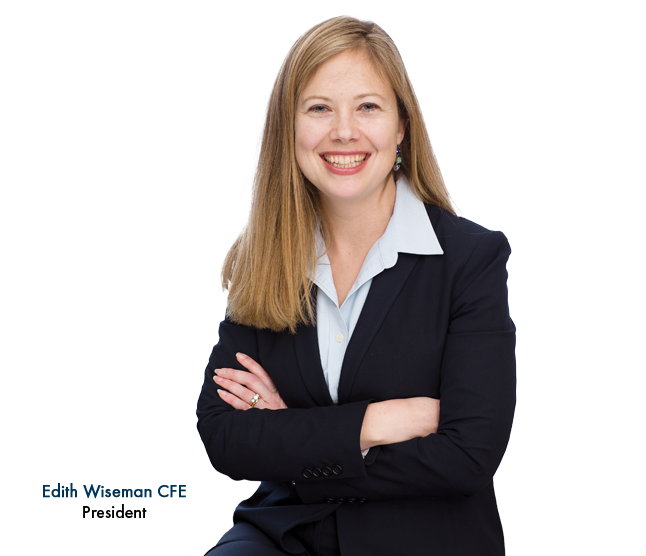 Financing Strategies for Franchise Development February 27, 2022 1:45-3:30pm, Finance Track
This session will offer best practices for financing new franchisees with an emphasis on financial products that best fit based on Item 7 investment requirements. Process and pre-qualification will be discussed, along with development schedules, expansion, and resale transaction tips.
Changing Legacy Processes and Systems February 28, 2022, Industry/Trends Track
This session is for mature brands who have legacy processes and systems that are difficult to change. Franchisees are used to the process or system that has been in place, and it is often hard to justify the change to franchisees. Mature franchisors and industry experts will discuss how they tackled changing a legacy process or system ultimately with success.
2022 Economic Impact Report
FRANdata and the IFA just release the latest Economic Outlook Report for 2022. Learn more about the 2021 franchise recovery here –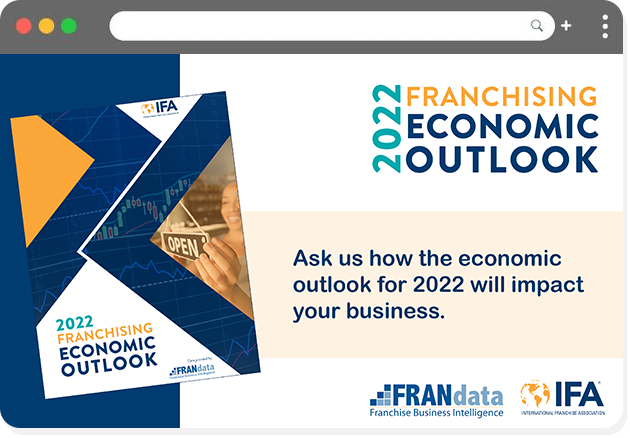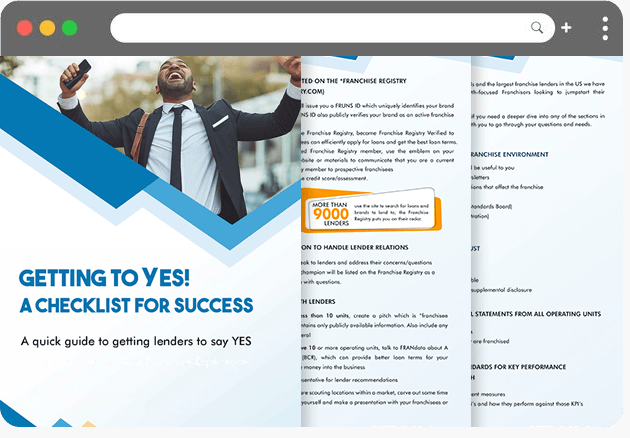 getting to yes! A Checklist for success
FRANdata has worked with thousands of franchise brands and the largest franchise lenders in the US. We have
compiled a best practice checklist for growth-focused Franchisors looking to jumpstart their franchisees'
access to capital.
Client Testimonials
Read why our clients love FRANdata.