Case Studies
Research case study: GOOGLE: Customized Full Market Analysis of the Franchise Industry

Google, having recently entered the franchise space found themselves needing a partner to conduct research and provide guidance on their franchise go-to-market strategy. With vast amounts of data to be analyzed, numerous multilevel industries to cover, and the need to correctly maneuver gaps of information, Google soon realized that they lacked the depth of franchise information, the expertise around industry nuances and relationships with key influencers required to accurately penetrate the franchise market.
"FRANdata puts into perspective the universe of franchising. Franchising touches almost every industry and having specific insight and guidance into the inner workings of this dynamic vertical segment helped us validate and develop new franchise strategies that we would not be able to do on our own. Their expertise, reputation and decade's worth of franchise information provided us the analysis and guidance necessary to determine how to strategically position Google in the franchise marketplace."

— Cece Choi, Strategic Partner Manager–Channel Sales, Google
Click here to access the Google_Case_Study  on how we helped Google target the franchise market.
---
BCR case study: Primrose Schools and Colorado National Bank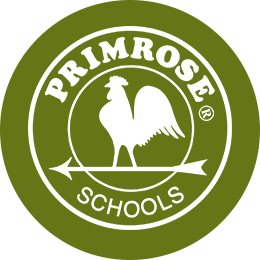 Primrose has consistently proven itself to be a strong brand within CNB's SBA portfolio. As a longtime
lending partner of Primrose Schools, CNB was reaching critical portfolio concentration. This would have ended their ability to further finance the brand's franchisees or prospective franchisees. Thus, CNB took proactive steps to increase their lending limit for Primrose Schools. During their discussions with their Board of Directors, CNB heavily leveraged Primrose School's Bank Credit Report (BCR). The Bank Credit Report (BCR) objectively assesses the brand on more than 20 financial and system metrics while also provides an industry level perspective of how Primrose Schools stacks against its peers. This information gave their board an in-depth view of the brand on a level impossible to match through internal research.
                 "Primrose views the Bank Credit Report as part and parcel of our overall franchise finance program.The BCR enables us to provide lenders with a due diligence tool which satisfies in very transparent and clear terms a lender's underwriting needs for a franchise brand. It also helps that having an in-depth analysis done is commonly considered a positive indicator that our brand is serious about providing support not only to lenders but also to our franchisees." 

— John Teat, Managing Director, Franchise Finance, Primrose
Click here to access the Primrose_Case_Study  on how we helped Primrose to become more lender friendly
---
BCR case study: Papa Murphy and CRG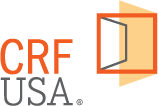 Papa Murphy's knows the strength of their relationship with CRF—who often work with strong operators when other banks won't, is a result of the analysis provided by the BCR—which highlights precisely what a lender needs to know, answers credit concerns, and written in underwriting terms that clarifies the inner workings of the brand that may not otherwise be easily seen by a lender who does not have a BCR to refer to.
"A BCR gives the lender a consistent, quality, and relevant perspective on a franchisor. Armed with good information, we are able to satisfactorily evaluate the franchisor. The loan process is faster and smoother when we have a current, positive Bank Credit Report. "
— Brian Burke, National SBA Lending Director, CRF
Click here to access the BCR_Papa Murphy_CRF_Case_Study