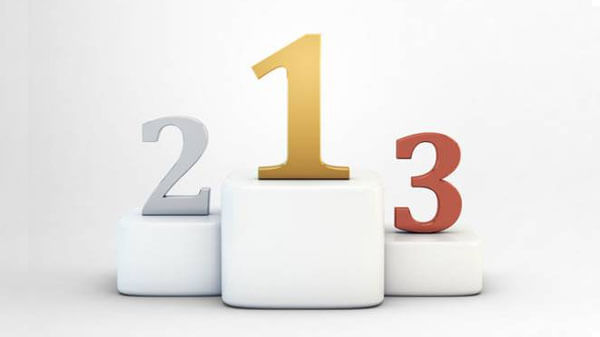 The Most Credit-Worthy Brands in Franchising
What makes a franchised business credit-worthy?
The FUND report measure a franchise brands' credit risk by analyzing key performance indicators from a credit risk perspective. Based solely on public information, it bridges the gap in a lender's due diligence: where once they could closely assess only a borrower, now they can also assess a brand.
How did these top brands earn top FUND scores? Let's begin with an example. Jimmy John's has consistently produced a high annual unit success rate of around 98% or more. After accounting for all types of units entering and exiting the system over time, Jimmy John's achieved a Historical Success Rate (HSR) above 98%. This means that over eight years no more than 2% of its units failed. We believe that a strong predictor of future success is past performance, and this metric is heavily weighted in the overall FUND score.
As we measure the past, we also project into the future. in the scoring of a franchise, the single largest category by weighted scale is the metric "Projected Unit Success". Generally speaking, this metric includes a more holistic examination of a brand's recent unit performance, in addition to factors such as sustainability of growth, strength of the industry and how equipped a concept is to provide franchisees the support they need.
Ultimately we are applying multi-faceted inputs to answer the question:  how likely are this brand's units to be successful in the near-term? Jimmy John's does many of these things we measure very well, and its recent performance is exceptionally strong. Its score reflects that.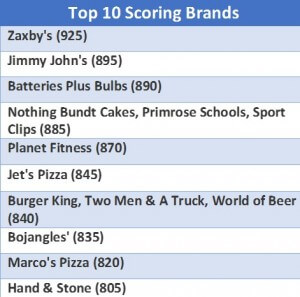 In these and other categories transparency is critical. A lender has to have good information on a brand to make informed decisions, and the FUND report considers their needs and perspectives in particular. A brand that offers high levels of visibility into its system performance is much more likely to earn a high score. We have good information on Jimmy John's unit revenues and expenses, which allows us to calculate profitability.
The FUND report does not rely solely on information from Franchise Disclosure Documents. The FUND score is informed by a variety of public sources of data. To measure the quality of the franchisor-franchisee relationship, we look at surveys such as those conducted by the Franchise Business Review,  franchisee associations, and AAFD seals among others. Jimmy John's does not make any satisfaction survey results public, nor are any available publically. While not the sole determinant of the score in this category, Jimmy John's lack of transparency lowers their score.
Much like a personal credit score, ratings change over time: economic conditions, new strategic directions or management and longer stretches of strong years can all decrease a brand's credit risk (and increase its FUND score). The 13 categories that make up the FUND report provide invaluable analysis on franchise brands and should be an ongoing source of due diligence for lenders.